How to recover deleted photos on Android
How to recover deleted photos on Android Data recovery tasks sooner or later arise for almost any user. For the average person with an Android phone, most often it is the need to recover photos deleted or otherwise lost.
This guide for beginners details how to recover photos on an Android phone, in some simple cases – with the built-in tools of your device, in others – with the help of third-party applications and programs.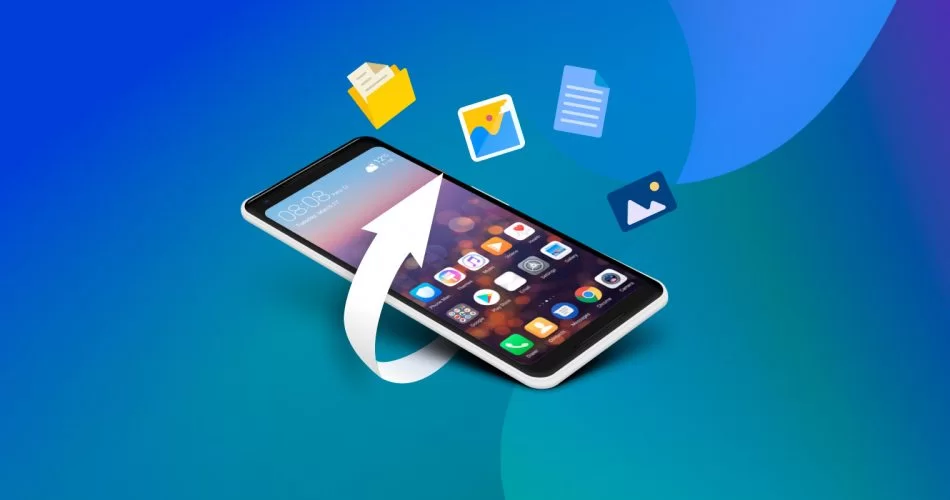 Easily recover recently deleted photos
To begin with, about the simplest methods for recovering deleted photos from an Android phone, which many novice users forget about or simply don't know about, they don't always help, but they can work. To begin with, two very simple points.
When we take a photo on Android, it is saved to the internal memory of the phone or to the memory card in the DCIM folder.
Most often, an ordinary user views photos and deletes them not using file managers, but in the built-in Gallery or Photos (Google Photos) applications.
When you use the Google Photos app, photos are usually synced to your Google account, meaning they are automatically uploaded to the web and not only stored on your device. Often the user is not aware of the enabled synchronization.
Many cloud service applications (OneDrive, Yandex.Disk, and others) offer to turn on photo synchronization during installation and, after turning it on once, always upload them to the cloud storage.
And now about how it can help us recover deleted photos:
If the photos were deleted recently, and you did it in the Gallery application, look in the menu of this application, there is a chance (depending on the phone manufacturer) that you will find the Trash item there, and in it there are deleted files that you can select and restore. For example, on Samsung Galaxy, deleted photos in the trash are kept for 30 days.
If your phone has a built-in Google Photos app (often present in addition to Gallery), take a look at it. First, it will display not only photos from the device, but also those that were uploaded to the Google cloud from the ability to download them back to your device.Secondly, when you open the menu of the Google Photos application, you will also find the item "Recycle Bin", in which deleted photos are recoverable for 60 days.Recycle Bin in the Google Photos application
If you lose or reset your phone to factory settings, but you have access to your Google account, you can go to https://photos.google.com/ from your computer under your account and see if your photos are there. There is also access to the basket from the menu.
If you have installed any cloud storage apps on your phone, log in to such cloud storage from your phone or computer under your account. There is a chance that you will be able to find photos in it. Also, these storages can have their own basket.
Perhaps the methods outlined in this part of the instructions will seem obvious to someone, but, in my experience, a lot of people forget about them.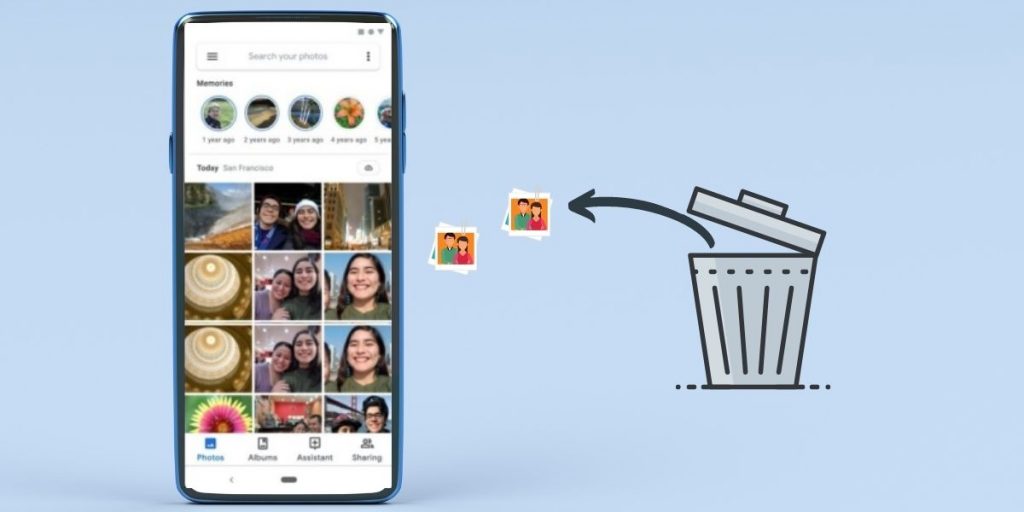 Recover Deleted Android Photos from SD Card
If the photos on your Android phone were stored on a MicroSD memory card that was not formatted as internal storage, the most effective way to recover photos from it is to connect it directly to the computer (just connecting the phone with a cable will not work here) and then use special programs to data recovery.
How to connect a memory card from your phone to a computer:
Some laptops have a microSD card slot where you can simply insert it.
Most laptops, as well as some PCs, have an SD memory card slot. You can use a MicroSD to SD adapter to connect a MicroSD memory card. If you don't have one, it's highly likely that you can find it with friends (since it is often included with memory cards), buying an adapter will also not be burdensome. Adapter for MicroSD memory cards
There are USB card readers where you can connect your memory card. By the way, if you have a 3G / 4G modem, in addition to the SIM card slot, there is also a MicroSD memory card slot inside, that is, it can work as a card reader.
After you connect the memory card to your computer, you may see messages about the need for formatting or other errors: at this stage, you should not pay attention to them. Instead, use quality free data recovery software. First of all, I would recommend PhotoRec, Transcend RecoverX or DMDE in case the partitions on the memory card have been damaged.