The best data recovery programs-2
Disk Drill for Windows
Initially, the Disk Drill program existed in a version only for Mac OS X (paid), but relatively recently, the developers released first a free, and now a paid version of Disk Drill for Windows, which can quite effectively recover your data – deleted files and photos, information from formatted drives . At the same time, the program has an excellent user-friendly interface, in Russian, and some additional features – for example, creating drive images and working with them.
Data recovery in Disk Drill
If you need a recovery tool for OS X, be sure to check out this software. If you have Windows 10, 8.1 or Windows 7 and you have already tried all of the free programs, Disk Drill will also come in handy. More details and how to download from the official site: Disk Drill data recovery software for Windows.
Transcend RecoveRx
This program is released by the famous manufacturer of USB flash drives and memory cards Transcend, but RecoveRx works great with other drives, it's all free, in Russian and very simple for a novice user.
My tests showed a very good result both for recovering files after deletion and for formatting the drive, more details: Data recovery in the free program RecoveRx.
Puran File Recovery
Completely free and in Russian, the Puran File Recovery program is relatively little known and has not been updated for a long time, however, in my test it showed exceptionally good results. Repeated use cases also left only a positive impression. I strongly recommend using one of the first, if necessary, to recover files from a flash drive, memory card or hard drive.
Separate instructions for the program and the official website: Data Recovery in Puran File Recovery.
O&O Disk Recovery
Many people are familiar with one of the products of the German developer O&O Software, but not everyone knows that they also have an excellent, simple (but without Russian language and paid) program that allows you to recover lost files and data in various situations – O&O Disk Recovery.
A separate review of the program is available here: How to recover data from a USB flash drive in O&O Disk Recovery.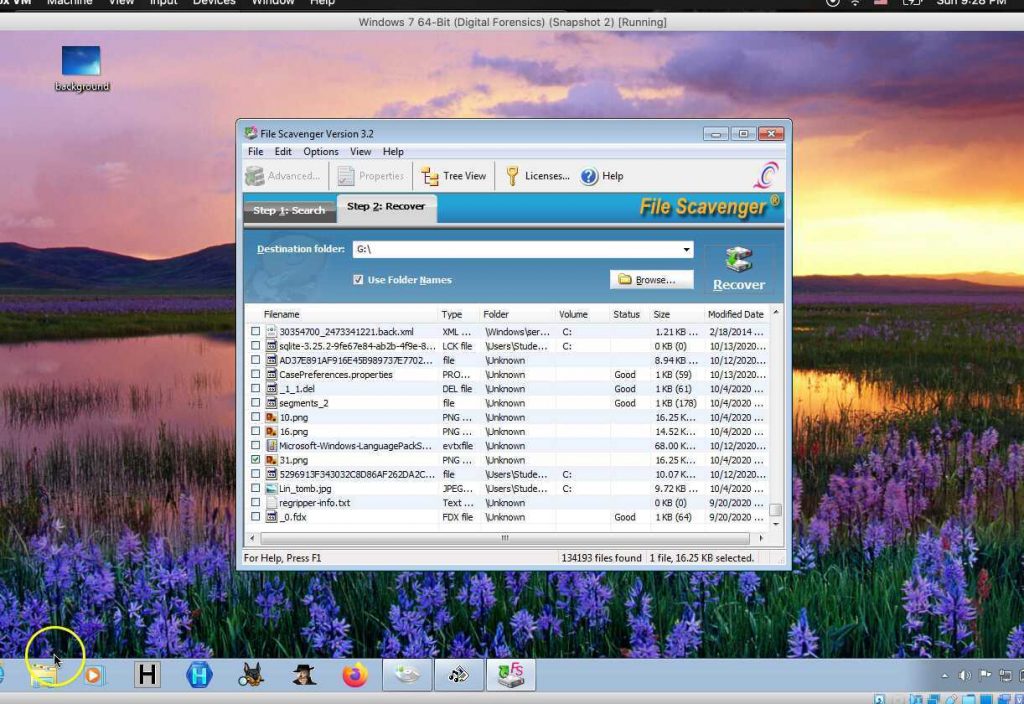 File Scavenger
The program for recovering data from a hard drive or a Flash drive (as well as from RAID arrays) File Scavenger is the product that has recently amazed me more than others, with a relatively simple test of efficiency, it managed to "see" and recover those files from a USB flash drive, leftovers which were not even supposed to be there, since the drive had already been formatted and overwritten more than once.
If no other tool has yet been able to find deleted or otherwise lost data, I recommend trying it, maybe this option can work. An additional useful feature is the creation of a disk image from which you need to recover data and subsequent work with the image in order to avoid damage to the physical drive.
File Scavenger requires a license fee, but in some cases, the free version may be enough to recover important files and documents. For more information about using File Scavenger, where to download it and the possibilities for free use: Data and file recovery in File Scavenger.